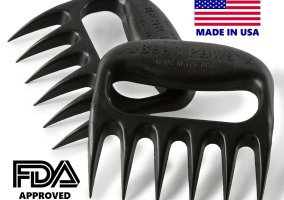 Product Highlights:
– Lift and carve hot food
– Dishwasher safe
– Shred meat and chicken
– Great to use for outdoor grilling or in the kitchen
– Stay cool handles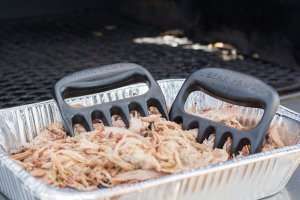 Product Description:
Bear Paws are like an extension of your own hands. Made from hard, durable plastic, they are perfect for lifting hot food items from the pan to the platter. Securely holds food while carving. Perfect as a meat shredding tool.