Rome Industries CS-2200 Rome's 8 Piece Marshmallow Roasting Fork Set, Chrome Plated with Multi Colored Handles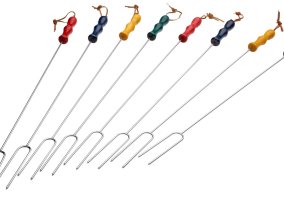 Product Highlights:
– Pack Of 8 Marshmallow Forks
– Colorful Retro Wood Handles
– 22 inch Overall Length
– Perfect For Get Togethers Around The Firepit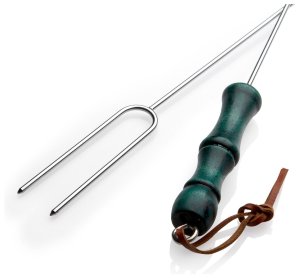 Product Description:
What better way to enhance the experience around the backyard firepit than with Rome's quality marshmallow forks. 22″ in length with retro summer camp, colorful wood handles. Each set includes 8 forks.