36-Inch Nifty Nabber Pick-Up Tool with Aluminum Handle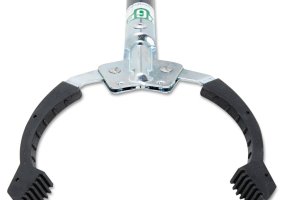 Product Highlights:
– Pick-up tool easily picks various items
– Can pick up a penny or an 8-pound object
– Rubber over molded steel fingers won't damage objects
– Simply squeeze handle to wrap claw around object
– 36″ length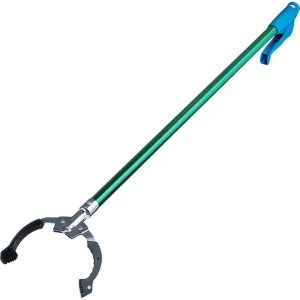 Product Description:
The Unger 36 in. Nifty Nabber is ideal for grasping items beyond your reach without stretching or bending. The lightweight aluminum handle features an ergonomic grip. The rubber-tipped grippers prevent damage to whatever you hold large or small.
This pick-up tool makes it easy to pick up items from the ground or off shelves by squeezing the handle to wrap the claw around an object. It can hold objects as tiny as a penny or as heavy as 8 pounds. The rubber overmolded steel fingers provide gripping power without damaging objects.